Multitask on iPad
Use multiple apps at the same time and drag and drop between them. Switch apps and add your favorites to the Dock.
Watch the Split View video
Navigate with a trackpad
Connect a compatible trackpad to your iPad and learn more about gestures, navigation, and settings.
Watch the video
Learn the basics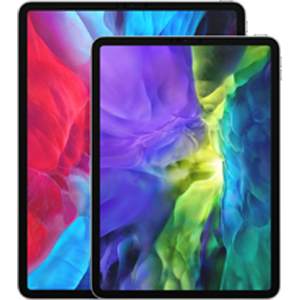 Identify your iPad
iPad Pro, iPad Air, iPad mini, or just iPad? If you're not sure which one you have, use this visual guide to identify it.
Find your iPad model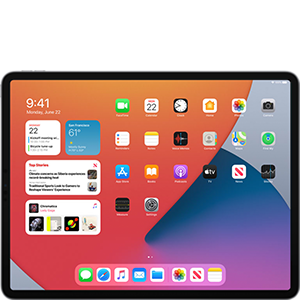 Back it up
If something happens to your iPad, you won't miss a beat if you're backed up. You can back up using iCloud or your computer.
Choose how you want to back up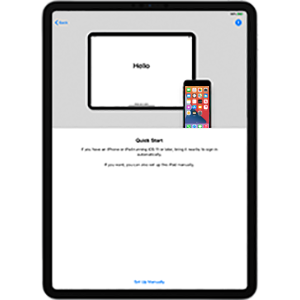 Start it up
Setting up your new iPad is quick and easy. And if you already have an iPad, just place it next to your new one to get going even faster.
Set up your new iPad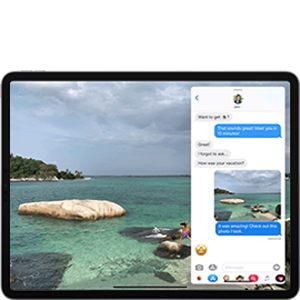 Get around with gestures
Your iPad has a Multi-Touch display that lets you tap, swipe, pinch, or spread your fingers to perform useful actions.
Use gestures on your iPad
Do more with iPad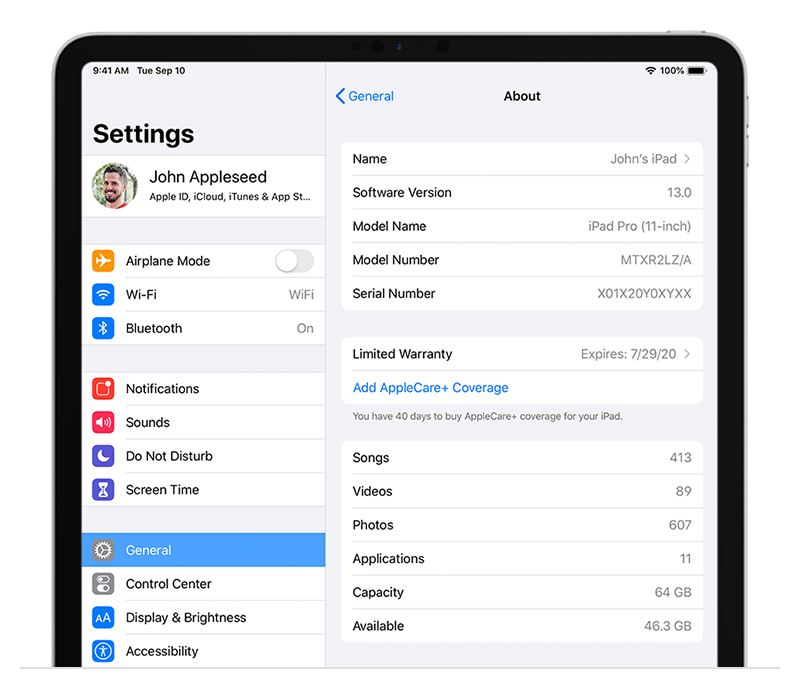 Get AppleCare+ for iPad
AppleCare+ adds accidental damage coverage and 24/7 priority tech support.
Buy AppleCare+ on your iPad
Open Settings.
Tap General > About.
Tap AppleCare+ Coverage Available and follow the onscreen instructions to choose and buy AppleCare+.
Learn more