Content Distribution and Identity Management Support
With Apple Business Manager, you can manage Apple IDs for your users, and distribute apps and books in bulk.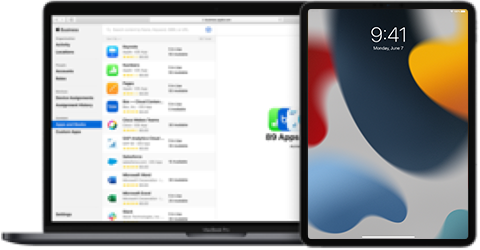 Content Distribution and Apps
Buy content in volume, assign it to devices or users, and install and update apps wirelessly. Learn more
Manage devices and data
Apple provides smart ways to manage corporate data and apps discretely, seamlessly separating your users' work data from personal data.
Get an overview
Distribute custom apps
Create custom apps for your organization, submit them through App Store Connect, and distribute them securely through Apple Business Manager.
Learn about custom apps
Content caching
Set up content caching to save bandwidth by allowing users to retrieve Apple updates from a local cache instead of from the Internet.
Learn about content caching
Business apps in the App Store
The App Store contains thousands of apps to keep your users connected and productive, wherever they are.
Find apps for your business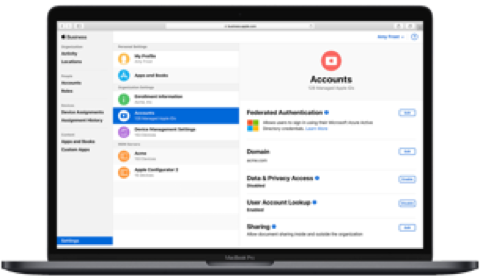 Identity Management
Understand Managed Apple IDs
Apple Business Manager makes it easy to create a unique Managed Apple ID for each person in bulk from verified domains.
Learn about Managed Apple IDs
Federated authentication
Learn how to link Apple Business Manager to your instance of Microsoft Azure Active Directory (Azure AD).
Set up federated authentication
Import users with SCIM
Find out how to use the System for Cross-domain Identity Management (SCIM) to import users into Apple Business Manager.
Review SCIM requirements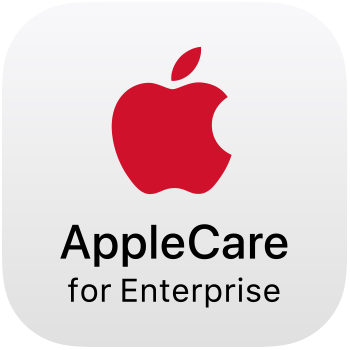 More to learn